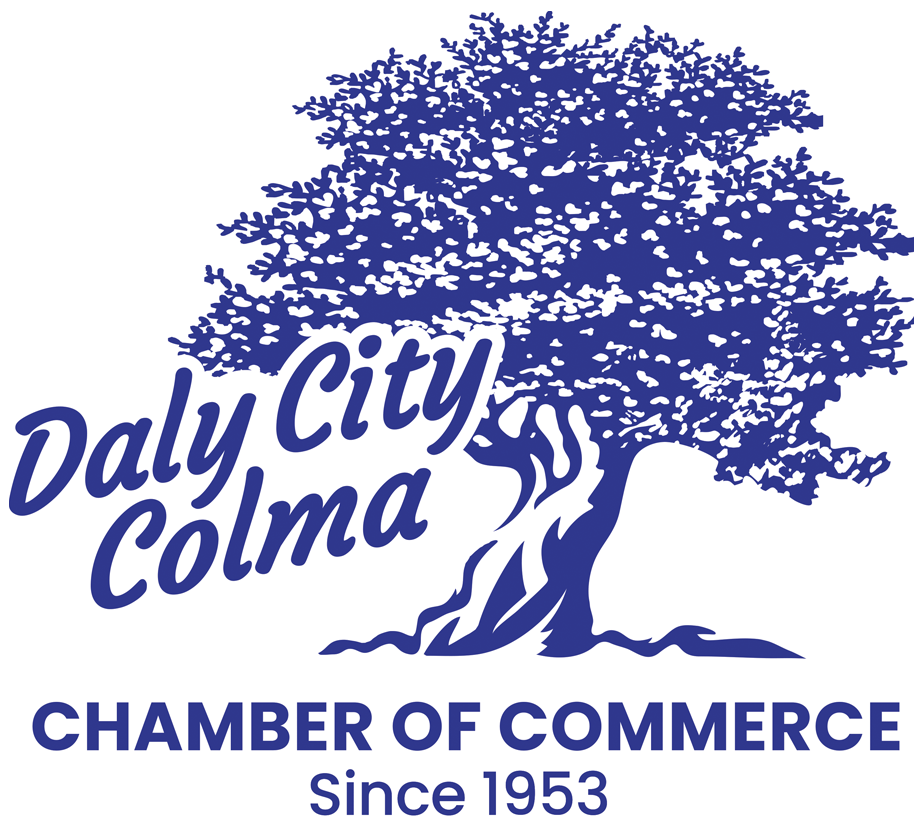 Chamber events are being held virtually because of the pandemic. Please watch the website and social media for updates.
Thursday, June 24, 2021
5:30-6:30pm
Register today and attend the DCC Chamber sponsored Town Hall Virtual Conversation About COVID19 Vaccines and the Workplace.
Click Here to Register Online
See you there

FOLLOW US:




Connecting the Dots
Town Hall Virtual Update
June 24, 2021 - 5:30-6:30pm

Topics
Covid 19 - update
Covid 19 - Vaccine & workplace news
Covid 19 - Current Legal Workplace Landscape


Thursday, June 24th
5:30PM - 6:30PM

The event is free with registration
Please register at
https://bit.ly/dccchamber624
to receive the Zoom link.

Click here to share the PDF with other businesses and your friends.

Thank you to our attendees and speakers. Your support is meaningful. Thank you.

Thank you for your time and knowledge:
San Mateo County Board of Supervisor President David Canepa, Mayor Juslyn C. Manalo, City of Daly City, Mayor Diana Colvin, Town of Colma and AHMC Seton Medical Center, CEO Anthony (Tony) Armada. Fache.

Topics included:
Funding, Grants, Loans, COVID-19, Seton Hospital News, Updates from the City of Daly City, Town of Colma, and Update on COVID-19 Vaccine.

Restaurant, Brewery, and Winery Grant Program
Tentative Open Date Monday, February 22 closes March 8th.

The Restaurant, Brewery, and Winery Relief Program will provide grants of up to $10,000 each to qualifying establishments to ensure continued operation and assist in covering current business operating expenses, including, for example: rent, payroll, and facility modifications needed to accommodate on-site indoor and outdoor dining. The application portal is tentatively scheduled to open on Monday, February 22, 2021 and remain open until Monday, March 8, 2021 at 12:00pm. Learn more and check back often about when the application portal is set to officially open at www.smcstrong.org.

FUNDING OPPORTUNITY: Outreach & Project Funding for Community Organizations Serving San Mateo County

February 22, 2021     Deadline for applications to RFQ #2

The County of San Mateo announced three Request for Quotes funding opportunities for community-based organizations (CBOs), non-governmental organizations, and faith-based organizations to support a variety of outreach and resilience planning projects and to reduce heat and wildfire impacts on San Mateo County communities. We appreciate the expertise of community organizations and look forward to partnering with CBOs or other organizations on these projects. Click here for more information.




.On behalf of the Daly City Colma Chamber of Commerce Board of Directors, we thank our participants and speakers at the January 28, 2021 Virtual Town Hall Update.
Thank you to our speakers
San Mateo County Supervisor President David J. Canepa
City of Daly City Vice Mayor ​Dr. Rod Daus-Magbual
Town of Colma Vice Mayor Helen Fisicaro
Renaissance Entrepreneurship Center Tim Russell, Program Director
San Mateo Credit Union Michele Enriquez-DaSilva, Community Relations Manager

Your support is greatly recognized and appreciated.



Effective Business Strategy
Is Your Chamber Membership Current? Membership in the Daly City / Colma Chamber of Commerce supports, serves and strengthens our members and the Town of Colma and City of Daly City by promoting economic opportunities through networking, education, advocacy, education, and developing leaders for the future.We believe that a strong, vital community goes hand-in-hand with a strong, vital business environment. The DCC­ Chamber is dedicated to providing something for everyone. Click here
Being a Chamber Member, provides
Networking and Socialization

Virtual Events

Advocacy and interaction with government, business, and community leaders

Weekly updates and news

Opportunities for collaboration

Fun and community discussion

Jelly bean business referrals

Share tips and useful information with your peers