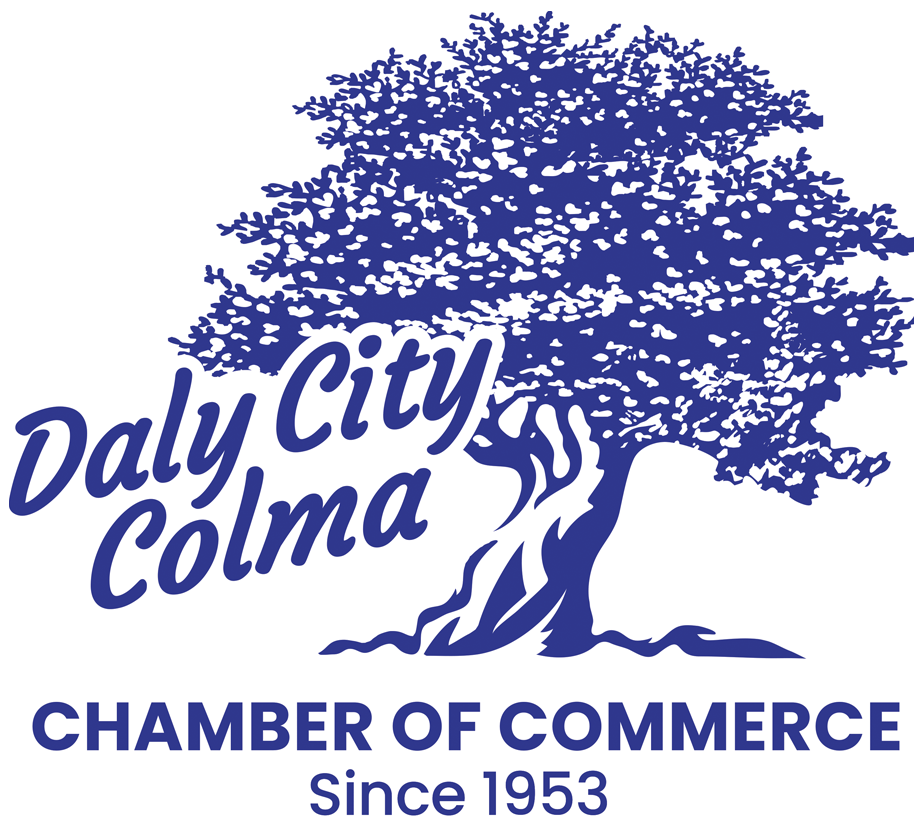 Chamber events are being held virtually because of the pandemic. Please watch the website and social media for updates.
Virtual Happy Hour Cocktail
Check back for next jelly beans and networking ....
Business to Business Extravagzana
Business News & Views Breakfast
Business to Consumers Showcase
Annual Halloween Spook Parade & Costume Contest
Annual Bowling Tournament
Annual Holiday Soiree and
65th Cypress Business Awards & Installation Ceremony
12th Annual Crab Feed
Scholarship Fundraiser
Vignette
Vignette
Vignette
Click here to see 2020 events.
Check back as the Event Calandar
is subject to change.

FOLLOW US:




Nov. 28, 2020 - Indoor Dining Closes, Outdoor Gatherings Only: State Moves San Mateo County to Purple Tier 1

click here to read email blast

"This is not unexpected considering the virus is surging across the state." Supervisor David J. Canepa said. "That being said, we doubled the rate we are testing and are now second in the state behind only San Francisco in the rate that we do test. We are well positioned to handle the surge considering the hospital capacity we have and resources needed to battle COVID-19. As the holidays approach, we must double down on the core behaviours of frequent hand washing, socially distancing, avoiding crowds, and most importantly wearing our damn masks. It's on us to take the personal responsibility to protect our families, friends and neighbors from this very deadly disease. Under purple Tier 1 restrictions, businesses and activities that may have been operating indoors - including worship, movie theaters, gyms and museums - must move outdoors or close. Shopping malls and all retail must operate at no more than 25 percent capacity."

Thanksgiving Message to our Members
from Rebecca Husted, President

San Mateo County Ordinance Adopted Limiting Delivery Fees
Charged to Restaurants by Third Party Delivery Services 11/17/2020

Click here to read Press Release

UPDATED: San Mateo County Moving to Red 11/17/2020

November SpotLight on New Chamber Member

TeamLogic IT provides IT support services.  We are helping businesses manage technology and ensure that computer systems, networks, and data are safe, secure, and reliable.  We strive to be your trusted technology advisor. We follow best practices to deliver solutions that are responsive and proactive, enhance cybersecurity, and support working remotely. TeamLogic IT takes care of your technology so that you can better serve customers and be more productive. Contact Bryan today to find out what TeamLogic IT can do for you.  

Contact Info:

Bryan Wada, Owner

650-745-7677

------------------------

------------------------

San Mateo County Supervisor David Canepa Invites You to Participate in the Upcoming Forums on Racial Equity

The Board of Supervisors adopted a resolution condemning racism and injustice, declaring racism as a public health crisis and affirming commitment to diversity, equity, access, and inclusion.

In order to gain a better understanding, the district will convene a series of listening sessions within North San Mateo County, where a diverse group of constituents can convene to engage in meaningful dialogue where personal stories and perspectives can be shared in order to gain a deeper understanding of the complex issues related to racial equity.

In particular, the dialogue forums will be facilitated in order to solicit personal stories and lived experiences from participants that connect racial inequities to other critical complex topics such as housing, immigration, education, community/law relations, and employment. We want to hear from your voices, so it's important that you register to any one of the following forum dates;

Forum Dates: (click on link to register)

​​
San Mateo County Moves to Orange Tier!
"I feel like the sun is rising on San Mateo County as moving to the orange tier marks that we are making a true comeback," Supervisor David J. Canepa said. "This will allow many of our retail businesses to start operating at full capacity. It means that there is no longer a substantial risk of catching COVID in this county. Now we must minimize the risk if we want to move to yellow and complete this historic comeback. That means respecting the health orders of social distancing, frequent hand washing, avoiding large crowds and most importantly wearing your masks." Read more
Effective Business Strategy
Is Your Chamber Membership Current? Membership in the Daly City / Colma Chamber of Commerce supports, serves and strengthens our members and the Town of Colma and City of Daly City by promoting economic opportunities through networking, education, advocacy, education, and developing leaders for the future.We believe that a strong, vital community goes hand-in-hand with a strong, vital business environment. The DCC­ Chamber is dedicated to providing something for everyone. Click here to read more
Being a Chamber Member, provides
Networking and Socialization

Virtual Events

Advocacy and interaction with government, business, and community leaders

Weekly updates and news

Opportunities for collaboration

Fun and community discussion

Jelly bean business referrals

Share tips and useful information with your peers
Useful Links and Resources
For Current and Updated COVID-19 Business and Employer News and Links Click here
For COVID-19 Signage Requirements and Resources Click Here
San Mateo County Health requires businesses to fill out and post a self-certification placard along with other signage your Chamber emailed in previous email blast and posted on the DCCChamber COVID-19 resources page Click here for the complete list of requirements and resources.
To receive email news blast please click here. Click here to read on-line

Businesses must still practice social distancing protocols as outlined by the state.
Click here to read social distancing measures being implemented per the Centers for Disease Control and Prevention guidance.
That includes limiting the number of people who can enter into the facility at any one time to ensure that people in the facility can easily maintain a minimum six-foot distance from one another at all times—for clarity this limitation does not require social distancing where it would make performing business functions impossible (e.g., while a barber is cutting hair); Requiring face coverings to be worn by all persons entering the facility, other than those exempted from face covering requirements (e.g. young children) or as necessarily required by the businesses operation (e.g., while eating); Where lines may form at a facility, marking six-foot increments at a minimum, establishing where individuals should stand to maintain adequate social distancing; Providing hand sanitizer, soap and water, or effective disinfectant at or near the entrance of the facility and in other appropriate areas for use by the public and personnel, and in locations where there is high-frequency employee interaction with members of the public (e.g. cashiers); Providing for contactless payment systems or, if not feasible to do so, the providing for disinfecting all payment portals, pens, and styluses after each use; Regularly disinfecting other high-touch surfaces; Posting a sign at the entrance of the facility informing all personnel and customers that they should: avoid entering the facility if they have any COVID-19 symptoms; maintain a minimum six-foot distance from one another; sneeze and cough into one's elbow; and not shake hands or engage in any unnecessary physical contact.
Questions About San Mateo County Orders, Shelter in in Place? And County Services Impacted by COVID-19? Visit the links below for the latest news and updates: