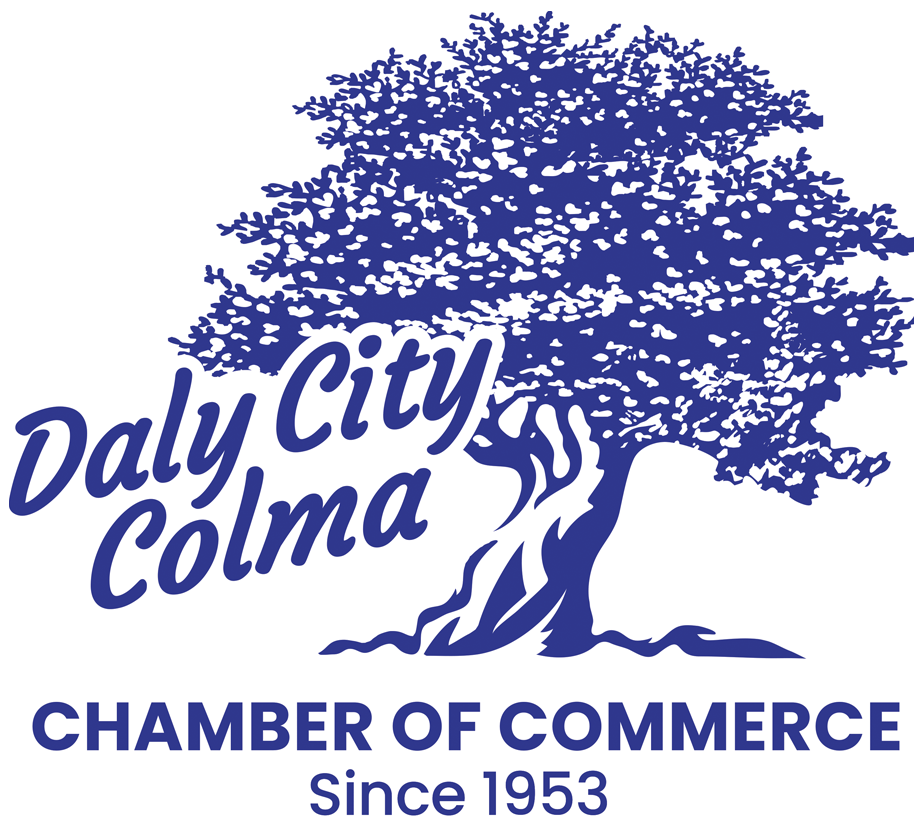 Chamber events are being held virtually and in person. Please watch the website and social media for updates.
Click here to read current eNews
Click here to signup for eNews.
Annual Turkey Bowling
Nov 4, 2022
Clasic Bowling Center
900 King Plz
Daly City, CA 94015
FOLLOW US:




/
Welcome to Our Archival Photo Gallery
to view current event photographs, click here.

2015 Photographs
Holiday Soiree & 62nd Cypress Awards- December 3, 2015
Bowling for Turkeys - November 13, 2015
59th Annual Aloha Golf - November 2, 2015
Halloween Spook Parade October 30, 2015
Ribbon Cutting Krispy Kreme Doughnuts - September 24, 2015
Business to Consumers Showcase- September 9, 2015
Access to Higher Education - May 21, 2015
Business to Business Extravaganza - April 23, 2015
Hyundai Serramonte Mixer - April 22, 2015
Peninsula Reflections Mixer - April 21, 2015
7 Mile House Sports Bar & Grill Mixer - April 20, 2015
Ribbon Cutting Robert Ferris Law Office - Mar 30, 2015
Annual Crab Feed Scholarship Dinner - March 12, 2015
Major Employers Breakfast - Feb 19, 2015
State of Our Cities - Jan 29, 2015
NSMC Leadership Graduation - Jan 13, 2015


2014 Photographs
Holiday Soiree & 61st Cypress Awards: December 4, 2014
Bowling for Turkeys November 14, 2014
North San Mateo Leadership Forum Collage -
Sept 12-Nov 21, 2014
NSMC Leadership Community Involvement - Nov. 21, 2014
NSMC Leadership Our Economy -
Nov. 14, 2014
NSMC Leadership Education -
Nov. 7, 2014
Halloween Spook Parade October 31, 2014
58th Annual Aloha Golf October 27, 2014
NSMC Leadership Health Care -
Oct. 24, 2014
NSMC Leadership State and Federal Government -
Oct 17, 201
NSMC Leadership Public Safety - Oct. 10, 2014
Candidate Night City of Daly City October 9, 2014
Candidate Night Town of Colma October 7, 2014
NSMC Leadership Tourism - Oct. 3, 2014
NSMC Leadership Communication - Sept. 26, 2014
NSMC Leadership
Housing and Transportation - Sept. 19, 2014
Business to Consumers Showcase- Sept. 13, 2014
NSMC Leadership City & County Government - Sept. 12, 2014
Kelly Moore Daly City Red Ribbon - August 12, 2014
Access to Higher Education - May 15, 2014
Business 2 Business Extravaganza - April 17, 2014
Wells Fargo Serramonte Mixer - April 16, 2014
Hyundai Serramonte Mixer - April 15, 2014
Classic Bowling Center Mixer - April 14, 2014
Annual Crab Feed Scholarship Dinner - March 20, 2014
Major Employers Breakfast/Speak Easy - Feb 20, 2014
Red Ribbon Cutting Dental 59B - Feb 18, 2014
State of Our Cities - Jan 30, 2014
Red Ribbon Cutting Peninsula Del Rey - Jan 23, 2014
Red Ribbon Cutting Denny's Restaurant - Jan 23, 2014
2013 Photographs

Holiday Soiree & Cypress Awards December 5, 2013
Bowling for Turkeys - Nov 8, 2013
Halloween Spook Parade & Costume Contest
October 31, 2013
Business to Consumers - Sept 21, 2013
North San Mateo Leadership Forum - Sept 13-Nov 22
Aloha Golf Tournament - Sept 9, 2013
Business Mixer and Buffett - June 27, 2013
Access to Higher Education - May 16, 2013
Business to Business -
Apr
25, 2013
Mancini's Sleepworld Business Mixer
Apr
24, 2013
Chevys FreshMEX SSF Business Mixer -
Apr
23, 2013
AAA Daly City Business Mixer - Apr 22, 2013
5th Annual Crab Feed - Mar 21, 2013
Colma Historial Tea - Mar 16, 2013
Sterling Bank Red Ribbon Cutting - Mar 14, 2013
Major
 Employer Breakfast/ Speak Easy - Feb 28, 2013
State of our Cities - Feb 5, 2013
2012 Photographs

Holiday Soree / Cypress Awards - Dec 7, 2012
Tour of Colma Cemetaries Walk
with Mayor Rae Gonzalez - Nov 13, 2012
56th Aloha Golf - Nov 5, 2012
Halloween Spook Parade & Costume Contest -
October 31, 2012
Daly City Candidates Night - Oct 17, 2012
Mancini's Sleepworld Grand Opening - Oct 17, 2012
Turkey Bowling - Nov 5, 2012
Aegis Assisted Living SF Open House - Sept 23, 2012
Business to Consumers - Sept 8, 2012
Farewell Luncheon Jim Comstock - Sept 7, 2012
Astound Grand Opening - Aug 23, 2012
Business to Business Networking - May 24, 2012
Business Week Harding Golf Park - May 23, 2012
Business Week Outback Steakhouse - May 22, 2012
Business Week BevMO! - May 21, 2012
Annual Crab Feed - March 15, 2012
2011 Photographs

Ziba Beauty Photo Album - November 30, 2011
Walk with Town of Colma Mayor Helen Fisicaro - November 16, 2011
Walgreens Red Ribbon Cutting - November 10, 2011
Congresswoman Jackie Speier, November 9, 2011
Daly City Centennial - September 24, 2011
Wells Fargo Mixer - May 24, 2011
CVS/Pharmacy Ribbon Cutting - May 17, 2011
Educational Scholarship Awards - May 5, 2011
Lucky Chance Casino Breakfast - April 20, 2011
T-Mobile Mixer - April 19, 2011
Al Finn Restaurant Mixer - April 11, 2011
Annual Crab Feed - March 10, 2011
Grand Opening JCPenney - March 4, 2011
KIA Serramonte Grand Opening - February 4, 2011
State of Our Cities Address - January 27, 2011
2010 Photographs

Holiday Soiree & Cypress Awards - December 9, 2010
European Wax Center Opening - December 2, 2010
Halloween Spook Parade & Costume Contest
October 31, 2010
"Unleashed" by Petco - New Store October 15, 2010
Remodeled Target Store - Colma October 15, 2010
Business To Consumer Showcase September 11, 2010
Dollar Tree – Ribbon Cutting
August 28, 2010
Old Navy Grand Re-Opening May 15, 2010
Scholarship Awards May 2010
Business to Business April 22, 2010
Hampton Inn Grand Re-Opening April 21, 2010
First National Bank Mixer April 20, 2010
Crab Feed March 25, 2010
State of Our City, January 28, 2010
Mayorial Walk January 8, 2010
2009 Photographs

Holiday Soire/Cypress Business Awards Dec 4, 2009
Scholarship May 28, 2009
Bowling Tournament May 12, 2009
B2B Taste of Our Cities April 24, 2009
Small Business Week: Nora's Bakery Apr 22, 2009
Small Business Week: T-Mobile Apr 21, 2009
Small Business Week: Al Fin 3 Yr Anniversary Apr 20,2009
Victor Cheng Economist Mar 31, 2009
Crab Feed March 18, 2009
Michael's Art Store Ribbon Cutting March 9, 2009

Monarch Village Grand Opening February 19, 2009
Annual Holiday Soiree December 5, 2008
Mayorial Walk Nov 26, 2008
Belva Dental Ribbon Cutting Nov 5, 2008
DeVry University Tour Oct 28, 2008
Chamber Chill Mixer Oct 15, 2008
Comcast Launch Oct 10, 2008
Massage Envy Ribbon Cutting Oct 7, 2008
B2C Oct 4, 2008
Chipotle Ribbon Cutting Sept 18, 2008
Golf Tournament July 14,2008
Estrada Grand Opening June 26, 2008
A & I June 19, 2008