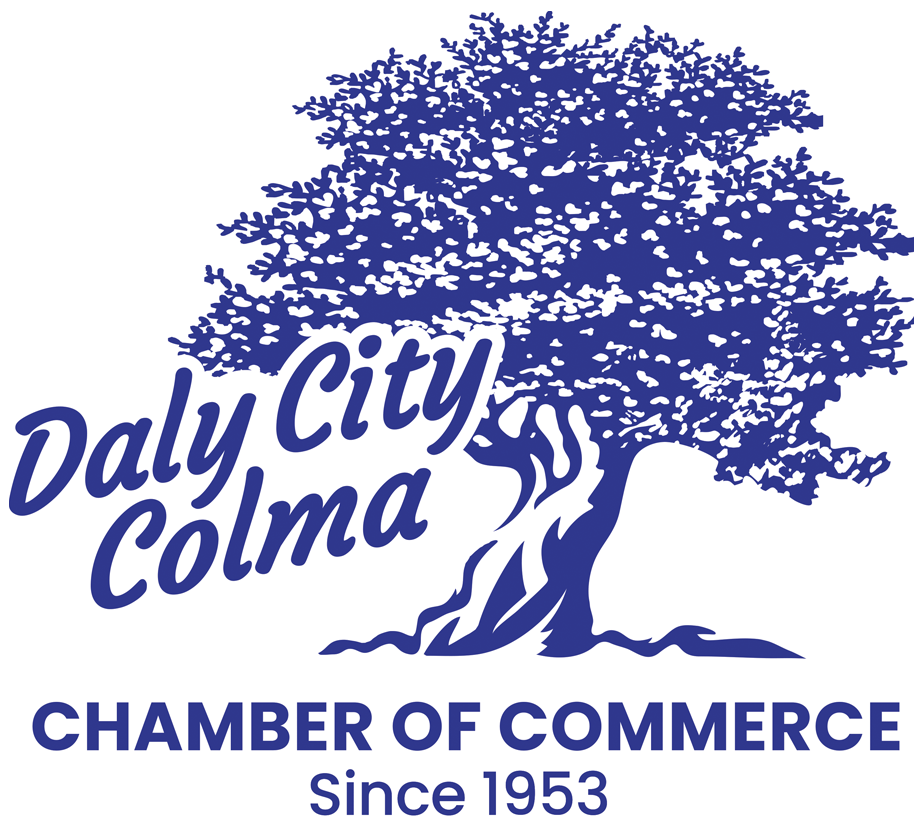 Chamber events are being held virtually because of the pandemic. Please watch the website and social media for updates.
Monday, September 27, 2021
6:00pm - 9:00pm
BRC Networking
Virtual Webinar
See you there
Holloween Photo Contest
Candid photo of Child[ren] 12 and under
Photos will be published on the Chamber's website November 3rd

Friday, November 19, 2021
5:30pm - 9:00pm
Annual Turkey Bowl
Classic Bowling Center
See you there

FOLLOW US:




/

San Mateo County to Advance to California's Yellow Tier; County Health Aligns Mask Guidelines with State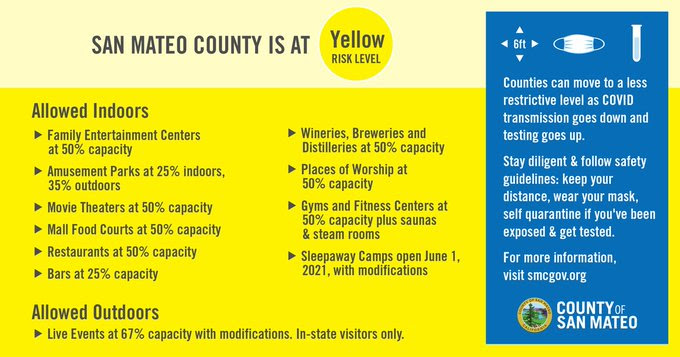 "The state of California today announced that, beginning Wednesday, May 12, a multitude of indoor businesses and activities in San Mateo County can reopen or expand as the risk from COVID-19 is 'minimal.'
The move to the state's least restrictive yellow tier allows expanded capacity at restaurants, gyms, movie theaters, indoor businesses and a host of other operations. Bars that do not serve food can reopen indoors with a maximum capacity of 25 percent or 100 people, whichever is fewer.
This is San Mateo County's first time in the yellow tier since the state last summer unveiled the color-coded 'Blueprint for a Safer Economy.' The advance comes six weeks before Gov. Gavin Newsom has said the entire state may fully reopen on June 15."

"The move into yellow officially takes effect Wednesday at 12:01 a.m."

"Also today, Health Officer Dr. Scott Morrow has rescinded his June 17, 2020 order for social distancing guidelines and face covering requirements in favor of State guidance. The move allows San Mateo County to align with the guidelines from the Centers for Disease Control and Prevention and the California Department of Public Health. The CDPH issued its Guidance for the Use of Face Coverings on May 3, 2021."
To read more of the press release on the 
County of San Mateo's Joint Information Center site, please visit here.
Effective Business Strategy
Is Your Chamber Membership Current? Membership in the Daly City / Colma Chamber of Commerce supports, serves and strengthens our members and the Town of Colma and City of Daly City by promoting economic opportunities through networking, education, advocacy, education, and developing leaders for the future.We believe that a strong, vital community goes hand-in-hand with a strong, vital business environment. The DCC­ Chamber is dedicated to providing something for everyone. Click here
Being a Chamber Member, provides
Networking and Socialization

Virtual Events

Advocacy and interaction with government, business, and community leaders

Weekly updates and news

Opportunities for collaboration

Fun and community discussion

Jelly bean business referrals

Share tips and useful information with your peers